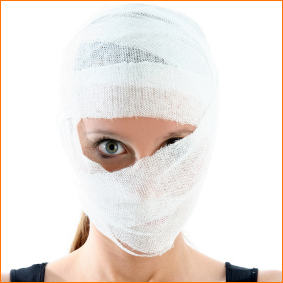 Carefully designed post-operative procedures and post-trauma rehabilitation techniques allow our clients to quickly move past unpleasant post-op side effects such as edema (swelling), hematoma, and temporary loss of feeling in the skin, and significantly improve the appearance of scars, etc.
The earlier you begin rehabilitative procedures, the easier it will be to manage scarring, and the better your results will be! Scars are considered fresh for up to 6 months.
In the post-operative period, the skin may require:
Lymph drainage, which improves the outflow of lymphatic fluid, thus mitigating facial swelling and under-eye bags
Stimulation of microcirculation, which increases oxygen content in tissues, activates metabolic processes, and stimulates the synthesis of collagen and elastin
Acceleration of the stitch healing process
Mesotherapy for scars
The aim of any restorative program is to utilize the optimal group of procedures to quickly and effectively bring the client's external appearance back to normal and returning him or her to normal life.
Methods:
Skintonic
Futura Pro Ultratone (ultrasound, electric currents)
Mesotherapy