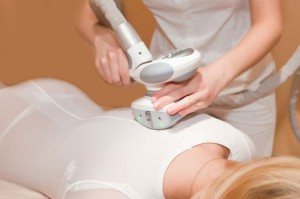 Endermologie is a general term that refers to a range of procedures, all of which are carried out by multi-dimensional mechanical stimulation of the tissue using motorized, self-rotating rollers located in a suction chamber.
How the procedure works
The patient is given a special robe made of thin, elastic material, above which the LPG machine's treatment head mechanically stimulates the skin to lift the connective tissue.
The procedure also incorporates lipomassage, a process which relaxes the gaps within the hypodermis where cellulite forms, in turn allowing the roll head to activate the body's fat removal mechanisms.
Indications:
cellulite
reduction of swelling
skin flaccidity
acceleration of the process of lipolysis
body contouring
improvement of the condition of stretch marks and scars
intensification of collagen and elastin secretion
improvement of microcirculation
stimulation of lymphatic drainage
activation of metabolic processes