Biorevitalization is an invasive therapy method that restores skin's moisture content, elasticity, and coloration and offers long-term protection from the influence of free radicals (corrosive agents that harm the dermis as well as the body as a whole).
It is a highly effective technique that offers more visible effects than traditional mesotherapy, as it uses new, modern hyaluronic acid preparations.
This method's main defining feature is that the injection is shallow and uses a papule technique to treat fine lines and thinning skin (in the area around the eyes, the neck, etc.)
The treatment uses non-stabilized hyaluronic acid, and the papules that form as a result of the insertion of the liquid will dissipate over the course of a day.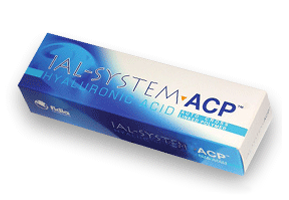 Biorevitalization technology was able to come about thanks to the development of two hyaluronic acid formulas, IAL-System and IAL-System ACP, which restore the skin's internal structure to resemble young skin and actually reverse the ageing process.
The method's secret lies in a multi-step application of these formulas. This process moisturizes the skin and restores its elasticity and firmness in several stages with the goal of guaranteeing firm, long-lasting results.
Yet another skin biorevitalization method is amino acid replacement therapy, which activates the internal processes that produce collagen, the biomaterial responsible for skin firmness and elasticity. It also triggers the synthesis of protein.
One of the most effective biorevitalization injection formulas featuring an amino acid substrate is Jalupro (Professional Dietetics, Italy).
In 2013, this company released the JALUPRO® HMW injection formula.
Another option is the Skin B and Skin R formula lines from the company ItalFarmacia.
It is important that skin biorevitalization procedures be started in a timely fashion—their restorative effects are much more visible at age 40, for example, than at age 50! This can be explained by the fact that the processes that restore the skin become slower and more depleted with age.
At our centre, all biorevitalization treatments are performed by experienced cosmetologist-practitioners who use only certified formulas.