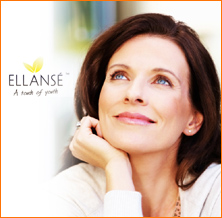 Ellanse fillers (Aqtis Medical BV, The Netherlands) are a revolution in contouring technology!
They act simultaneously as a volumizer and a stimulator of new collagen production, and they create a longer-lasting impact than hyaluronic-acid-based fillers.
Applications:
Filling in deep wrinkles and skin depressions
Facial contour correction
Volumization of tissues (restoration of soft tissue volume)
Skin bioreinforcement (stimulation of new collagen production)
Backs of the hands
Ellanse implants are recommended for patients who are experiencing accelerated filler degradation when using fillers with a hyaluronic acid base.
The available fillers from Ellanse differ in the length of their effectiveness:
S – 10-12 months
M – 18-20 months
L – 30-32 months
E – 46-48 months
The administration of Ellanse can be combined with various physiotherapeutic methods (photorejuvenation, RF-lifting, after-care procedures (massage), microcurrent treatments, etc.), as well as different methods of hyaluronic acid administration (fillers, biorevitalization, bioreinforcement). Usually, the interval between Ellanse administrations is 2-4 weeks.