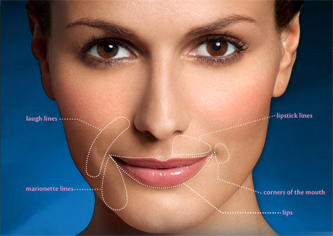 Facial contouring is a procedure that improves the contour of the face by incorporating 3D modeling, lip shape correction, and wrinkle filling. Subdermal injections can also be used to heal atrophic scars.
Facial contouring is carried out using hyaluronic-based fillers. Today, many manufacturers offer full lines of fillers with varying amounts of HA. The choice of preparation is based on the patient's particular needs.
After the procedure, there is no rehabilitation period, and the immediate post-treatment effects are inconvenient at best. Going to the gym or pool is not recommended for two days. For the first week afterwards, we recommend avoiding the sauna, and for the first month, staying out of the sun for long periods of time in order to minimize the risk of pigmentation.
Contouring preparations: